Praise God for the successful opening concert on June 24th, 2017. We played the following video during the concert, to emphasize the visions of our team and choir family for God and for our community. It was created by Nomad T. (Hong) and mostly filmed during the pre-concert on June 10th.
The concert presented a musical event that enriched body, mind and soul for residents of the Greater New York area at Flushing Town Hall. Well known guest performers included violinist – Ruby Wang; flutist – Lantie Tom; percussionist – Nathaniel Torres; bassist – Marco Tai; pianist – Simon Li, Steven Carey. Program included extraordinary children's choral repertoire, delightful musical numbers and solo ensemble classics… It was truly a great musical feast for the entire family to enjoy together. Councilman Peter Koo also attended the event and spoke on stage for us. We also received appreciation and support from Congresswoman Grace Meng and Senator Martin Golden. Please see below letter and certificate from them.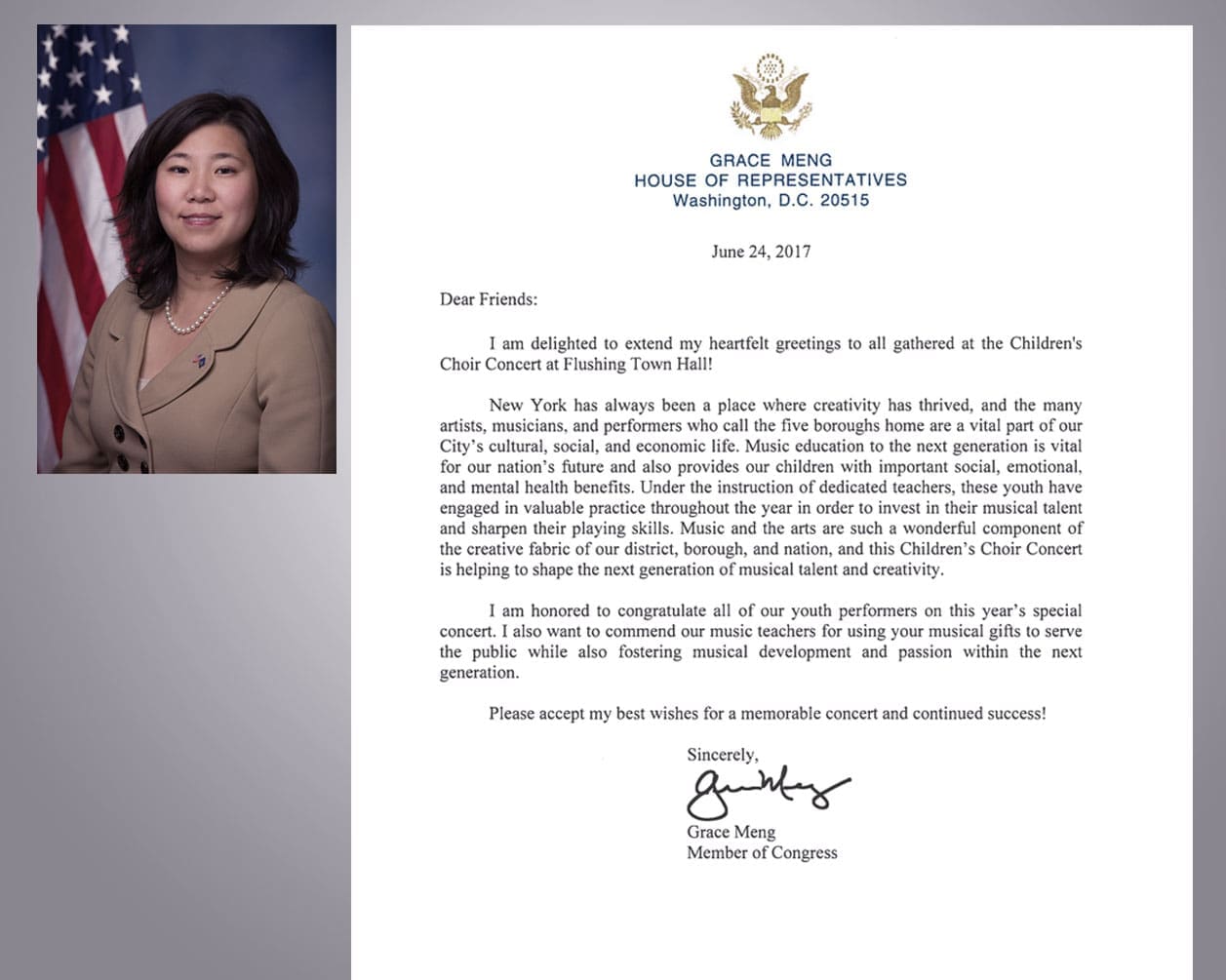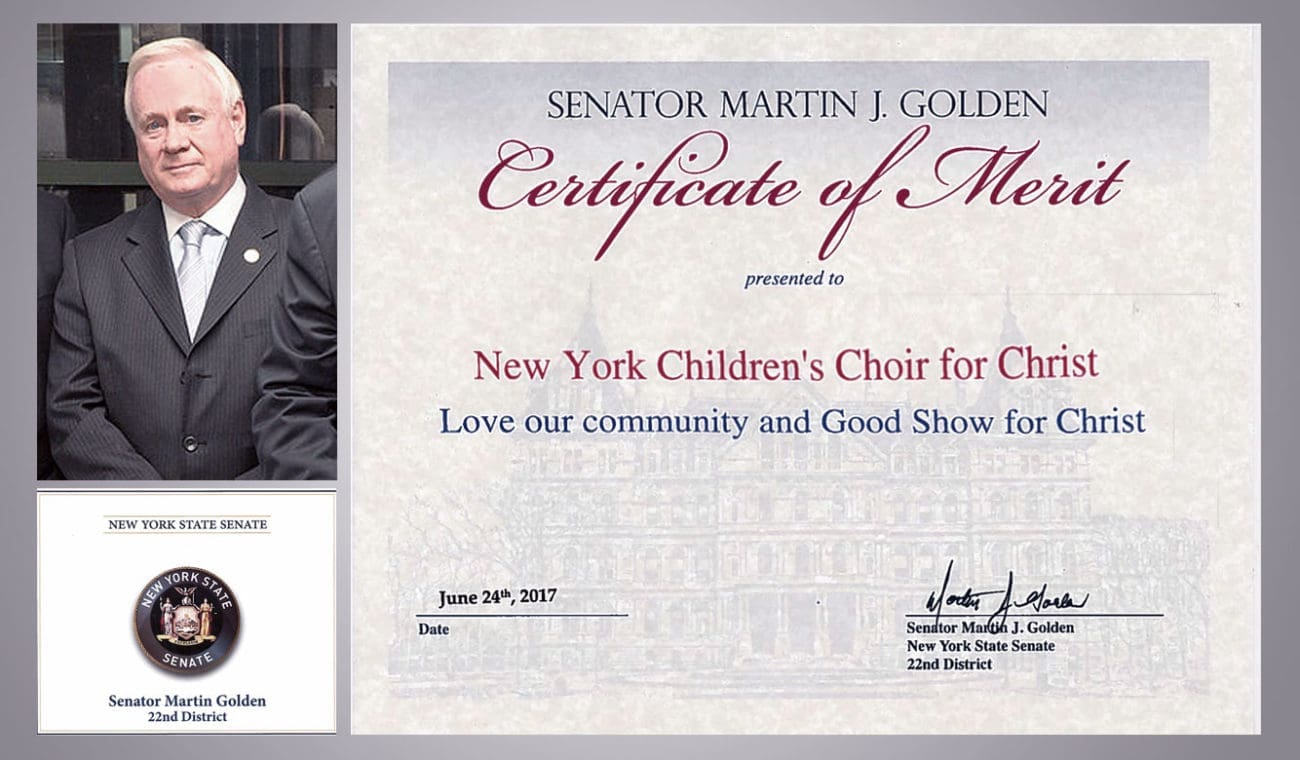 Click HERE for more photos of that night, taken by Photographer Louis Mak.